So, have you ever heard about a "queued" message in Gmail and don't know what Queued implies in Gmail. This is a problem that primarily affects Android users.
But do you know what it is?
How do you resolve the Queued status in Gmail?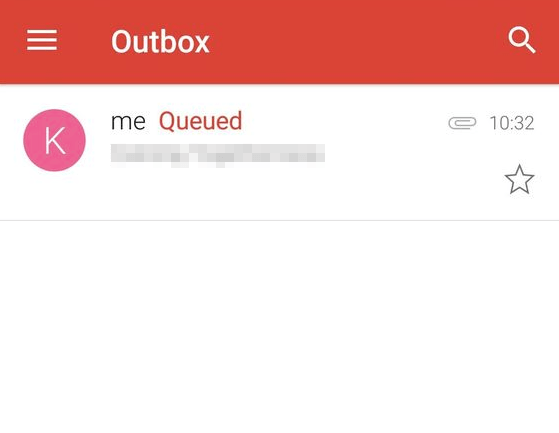 When the Gmail app classifies your email as queued, it implies that it is unable to deliver it immediately. The Gmail app will attempt to send the email later, but if you want to fix that problem and understand what Queued means in Gmail. Here's how you can go about it. Simply follow us.
Reasons Why Your Email Is Queued
We'll go over some of the possible causes of this problem:
Low storage space: First and foremost, you should verify your storage capacity because insufficient storage might result in mail queueing. The emails will remain in the queue until you free up some space on your device.
Problems with the app and the server: Second, if this is the source of the problem, your only option is to wait until the network issue is resolved. You have other possibilities, but they will simply add to the confusion.
Finally, you may have reached the limit in any of the following areas: the size of attached files, the number of outgoing emails, or the number of emails sent.
How Do I Resolve A Queued Email in Gmail?
We will look at two possible solutions to this problem. But first, please make sure that the issue is limited to your smartphone. Open your PC or laptop and use the web interface to send yourself a test email. If it goes through without a hitch, it will be evident that the fault is with your mobile app. However, if it does not go through, there is nothing you can do. Because it's possible that the issue is that Gmail is down. So, let us go over the solutions:
1. Enable and deactivate Sync
To begin, go to the Settings option in the Gmail app's menu.
Secondly, select Accounts from there.
You must now select a Google Account.
You will select that Email Account in which you are facing issues.
Now, select Uncheck email. Then, restart your phone as soon as possible.
Finally, after restarting your phone, just activate the checkbox.
2. Empty the App's Cache
To begin, navigate to Phone Settings.
Second, choose Application Manager from the list.
Now, from the list of applications, pick All.
Then, from the list of available apps, select Gmail.
You will be given the options Clear cache and Clear data.
Lastly, click on both of the buttons you see.
You will be able to effortlessly remove the cache of your app this way. As a result, any emails that were queued will be deleted.
Also Read: – Google Photos Login From Android, IOS, Windows Desktop & Mac
Conclusion
The first and second ways are the most commonly used, and they will resolve the issue of emails winding up in queues on the Gmail app. You can use them to resolve the majority of occurrences of this problem. Thank you for taking the time to read our blog!