Excited for the IPL live action?
But, before that, some news is to be shared and that is IPL 2020 highest paid captains or IPL 2020 captain's salary of all teams.
So, IPL 13 is starting on the 19th of September 2020. And the first/opening match is CSK vs MI. As already told CSK IPL 2020 Squad and MI IPL 2020 Squad.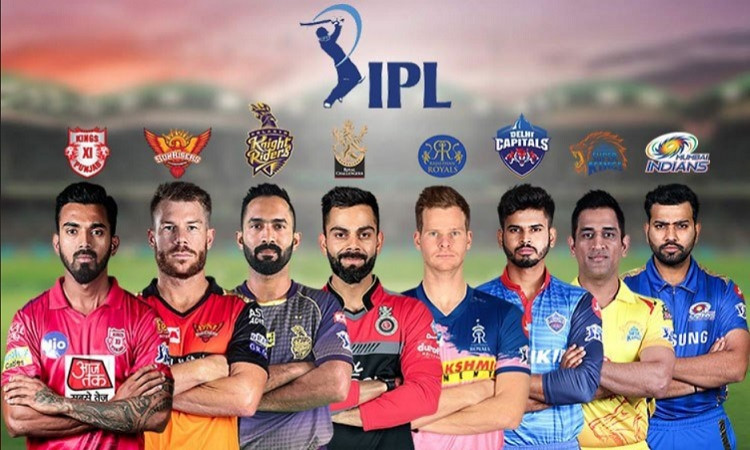 List of IPL 2020 Highest Paid Captains with Salary Details
In IPL 13 Indian players will be entering the cricket field after 6 months. And the reason behind this is COVID-19's impact on daily life as well as on cricket. The ODI series with South-Africa was postponed as the first match was washed out due to rain. This series was postponed post-IPL 13.
Soon after Indian Premier League 13 Indian team will fly to Australia for 4 Test & 3 ODI.
So, have a look at IPL 2020 captains salary: –
Virat Kohli Salary in IPL 2020 Highest Paid Captain
Virat Kohli is the captain of Royal Challengers Bangalore (RCB) for 8 years. He is one of the highest-paid players as well as captain in the history of IPL with an amount of 17 Crores. This is his 8th season as a captain but still, RCB is yet to win any IPL title.
Rohit Sharma Salary in IPL 2020 Highest Paid Captain
Rohit Sharma is one of the most successful captains in IPL history. Sources also suggest that he was offered the same amount as Virat Kohli but he was totally against it. He joined MI in 2011 and now he is the second most expensive caption in IPL history and that is 15 Crores.
MS Dhoni Salary in IPL 2020 Highest Paid Captain
MS Dhoni is the calmest and most consistent captain in IPL history. He was the first choice in the retention list for CSK. Under MS Dhoni's captaincy, CSK has won 3 trophies and has played 8 IPL finals. He is at 3rd position in the IPL 2020 Highest Paid Captains by getting an amount of 15 Crores.
Steve Smith Salary in IPL 2020 Highest Paid Captain
Australia-ex captain Steve Smith was retained by Rajasthan Royals (RR) in 2018. He took over the captaincy from Ajinkya Rahane with his return to IPL in 2019. All because of his form and good captaincy of the Australian team he became the 4th highest paid captain in IPL 2020 with getting an amount of 12 Crore.
David Warner Salary in IPL 2020 Highest Paid Captain
David Warner is the 2nd Australian on the list with Steve Smith as in highest-paid captain in IPL 2020. He showed his excellent form in the previous year's IPL by grabbing the Orange Cap. He scored 692 runs in 12 matches, and by seeing this from he is now the captain of the SRH IPL 2020 team with an amount of 12 Crores.
KL Rahul Salary in IPL 2020 Highest Paid Captain
KL Rahul was picked by Kings XI Punjab in 2018 despite being 4 teams that were interested in buying him. But at last Kings XI Punjab managed to buy him at an amount of 11 Crores. He is in great form since 2017. He also scores very quickly with a strike rate of 146.60 and scored 1252 runs.
Dinesh Karthik Salary in IPL 2020 Highest Paid Captain
After Robin Uthappa, Dinesh Karthik was made captain of Kolkata Knight Riders (KKR). Everyone was surprised by this decision made by the team management. But he proved right as the graph of team winnings increased since then. He was in a fight with 3 teams in bidding but at last, was bought at a price of 7.5 Crores.
Shreyas Iyer Salary in IPL 2020 Highest Paid Captain
Shreyas Iyer was also a surprise pick up as a captain after he was retained by Delhi Capitals (DC) in 2018. Everyone was thinking that Rishabh Pant might become the captain of DD as he was leading the Delhi team in Ranji Trophy and the team made it to the finals. Since Shreyas has become the captain the graph of the team has increased and in 2019 the team made it to the 2nd round since 2012.
Shreyas Iyer was bought by DD at an amount of 7 Crores.
Also Read: – IPL 2020 Points Table Ranking
Conclusion
IPL 2020 highest paid captain list was announced above in detail. Enjoy reading.
Stay Safe!